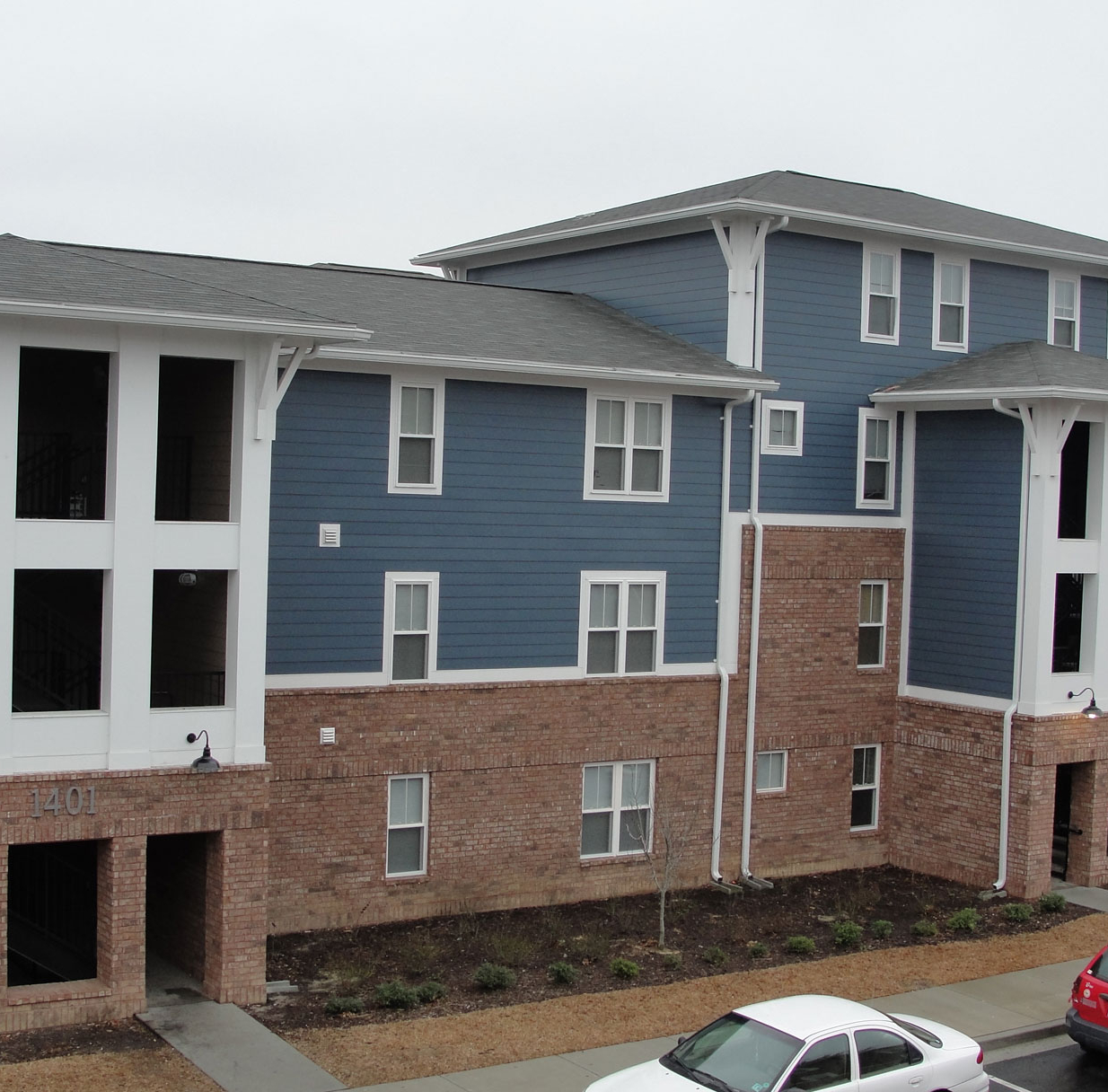 Sustainable Fellwood
Redefining affordable housing in the 21st century is no easy task – but that is what is attempted at Sustainable Fellwood. Sustainable Fellwood is located just minutes from Historic Downtown Savannnah, and is a 27 acre mixed-use, mixed-income sustainable affordable housing development. The entire project earned LEED ND Stage 2 Silver certification from the USGBC in June 2009, and each of the 11 buildings in Phase 1 received LEED H Gold and EarthCraft Home certification in December 2009. The 9 buildings in Phase 2 earned LEED H Gold in March 2012, while the 100 unit Phase 3 building received LEED H Platinum certification in May 2012 and features one of the largest solar arrays in the region (85kw).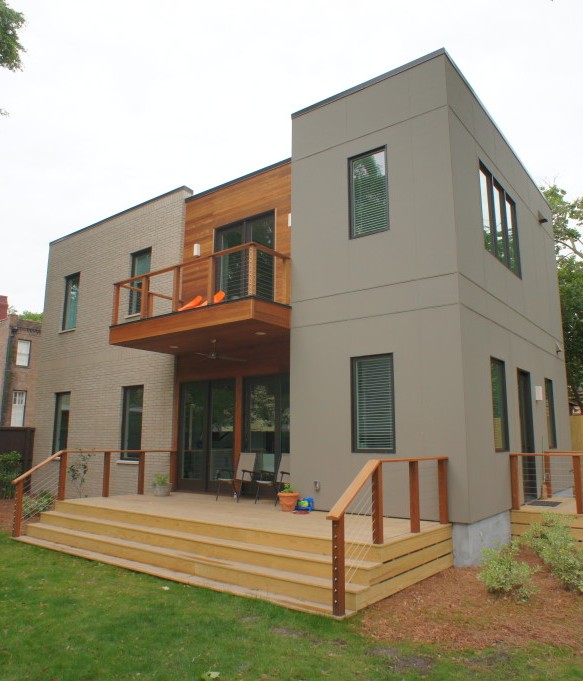 306 W Waldburg
306 W Waldburg is a modern addition to the historic Victorian District neighborhood just west of Forsythe Park in Savannah, GA. Blending historically compatible materials with a modern flare, this LEED for Homes Platinum (under construction) project is helping to redefine sustainable housing in the region.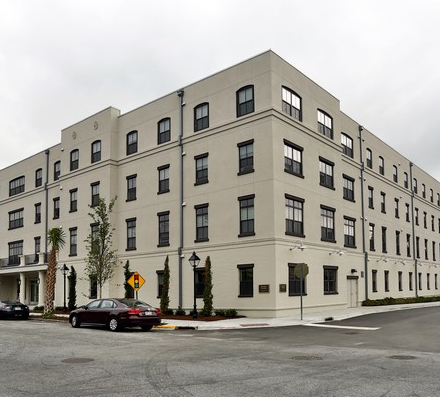 One West Victory
One West Victory (OWV) is a multifamily LEED for Homes Midrise Gold certified project in midtown Savannah, GA. The project incorporates a number of sustainable design strategies in site, water and energy efficiency, sustainable materials, and indoor air quality.
Replaced dilapidated buildings on an underutilized site just outside of downtown Savannah, OWV is a catalyst for positive growth for the community and a showcase of how infill development should be done. The building itself features high-efficiency heat pumps, and building-wide ventilation system running off ERVs, LED and CFL lighting, low flow plumbing fixtures, low-emitting finishes, and a high-performance building envelope, sealed with spray foam insulation.
The site does not require potable irrigation and relies instead on HVAC condensate captured in underground cisterns, even with an abundant courtyard and amenity areas for residents. The project offers ample bike parking, and is adjacent to a number of mass transit options.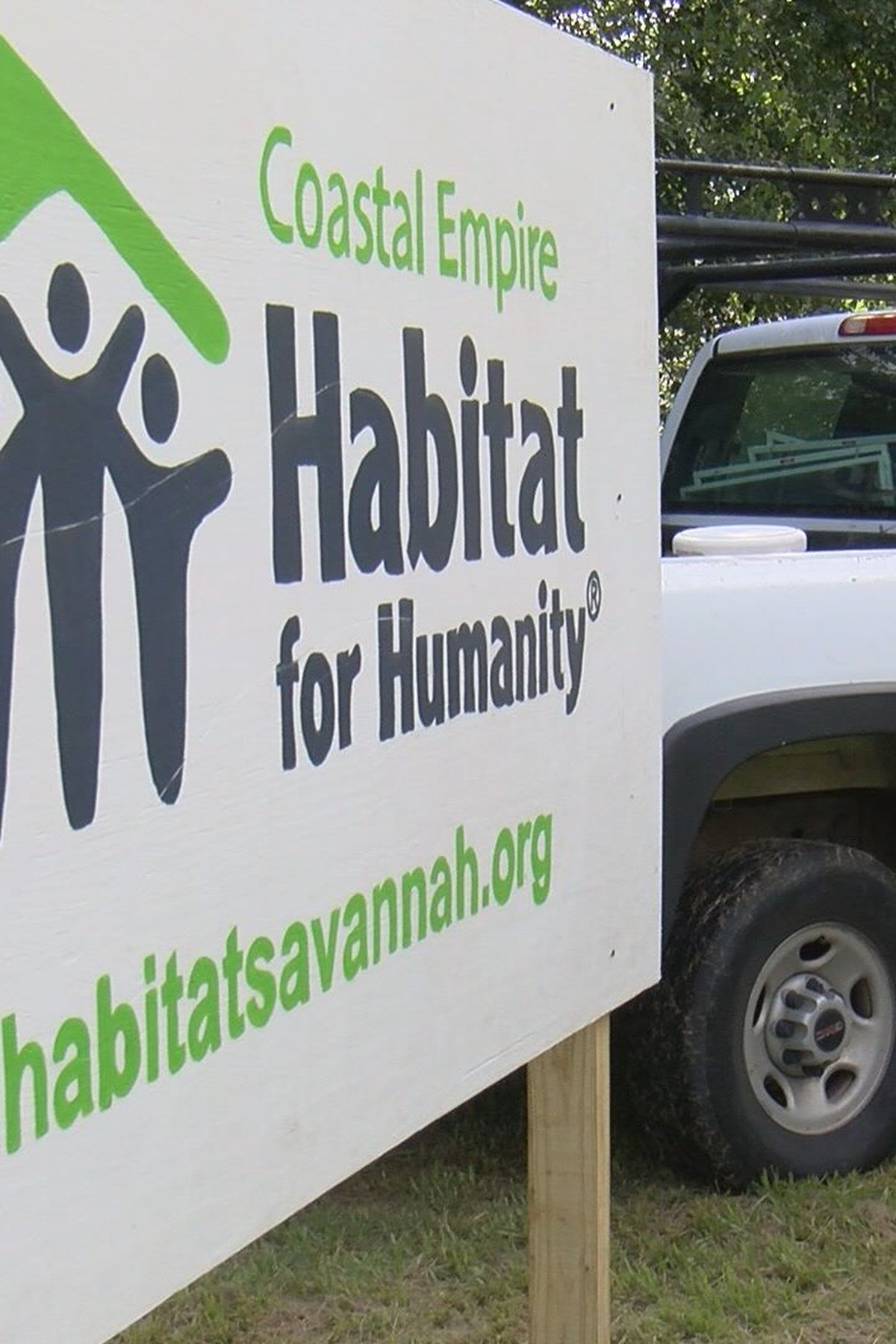 Habitat for Humanity Cuyler-Brownsville House
The Habitat for Humanity Cuyler-Brownsville House is a showcase in affordable green design. Built primarily by colunteers, this project is targeting LEED for Homes Silver certification. The project is on track to cut energy consumption enarlyt 305 through the use of fluorescent lighting, a high-efficiency HVAC heat pump, spray foam insulation, and an ERV for vetilation. Low-emitting products were used throughout construction, including paints, sealants and adhesives. Water use was cut 30% through the use of very high efficiency showerheads, bathroom faucets and toilets.
The home is centrally located and within easy walking distance to mass transit, community resources, and parks. The native landscaping will require no watering and little maintenance, while the concrete driveway reflects heat and provides long-lasting, durable support.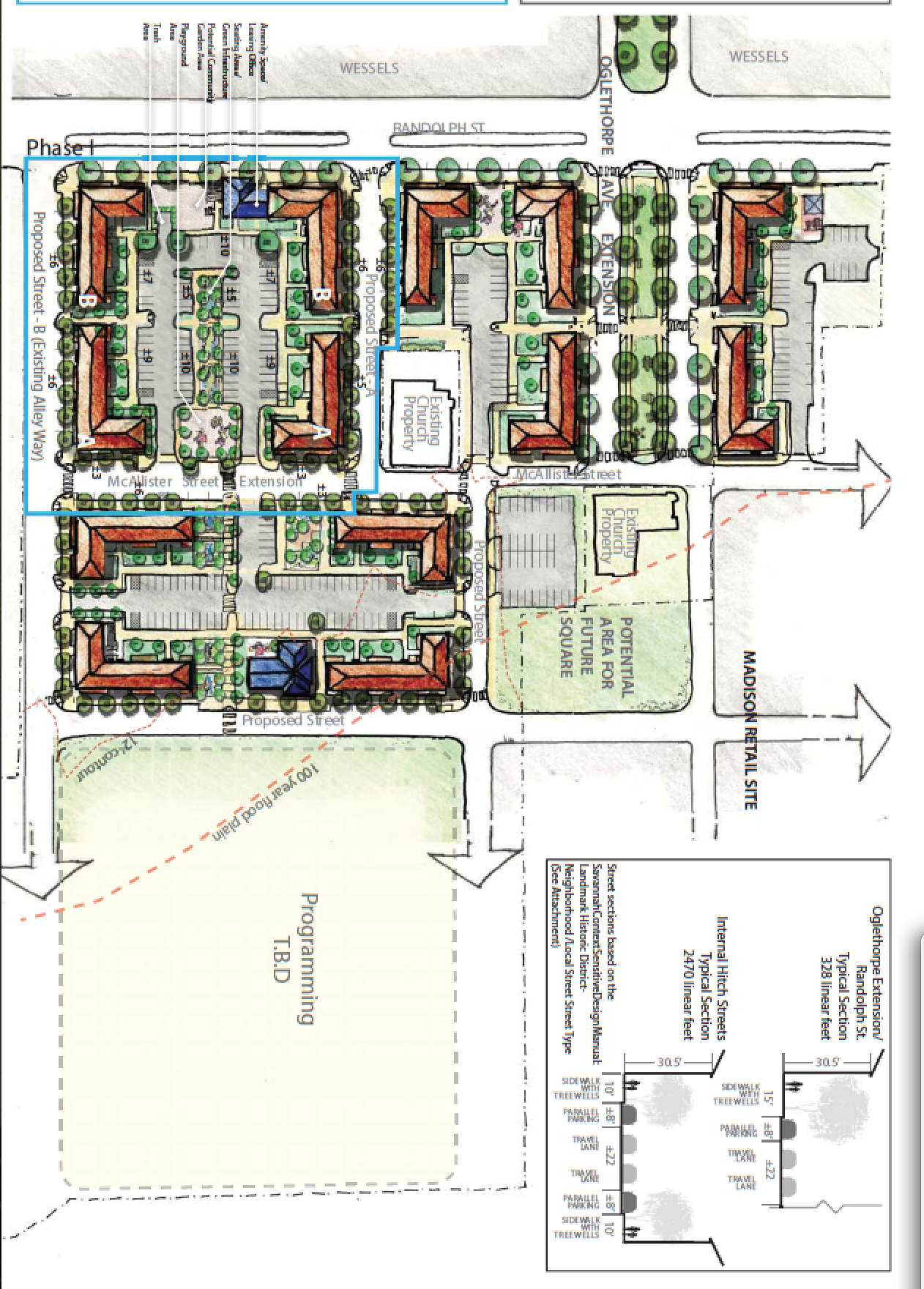 Hitch Village
Hitch Village is a 26 acre redevelopment of some of Savannah's earliest public housing that is being transformed into Savannah's newest mixed-use, mixed-income sustainable community.