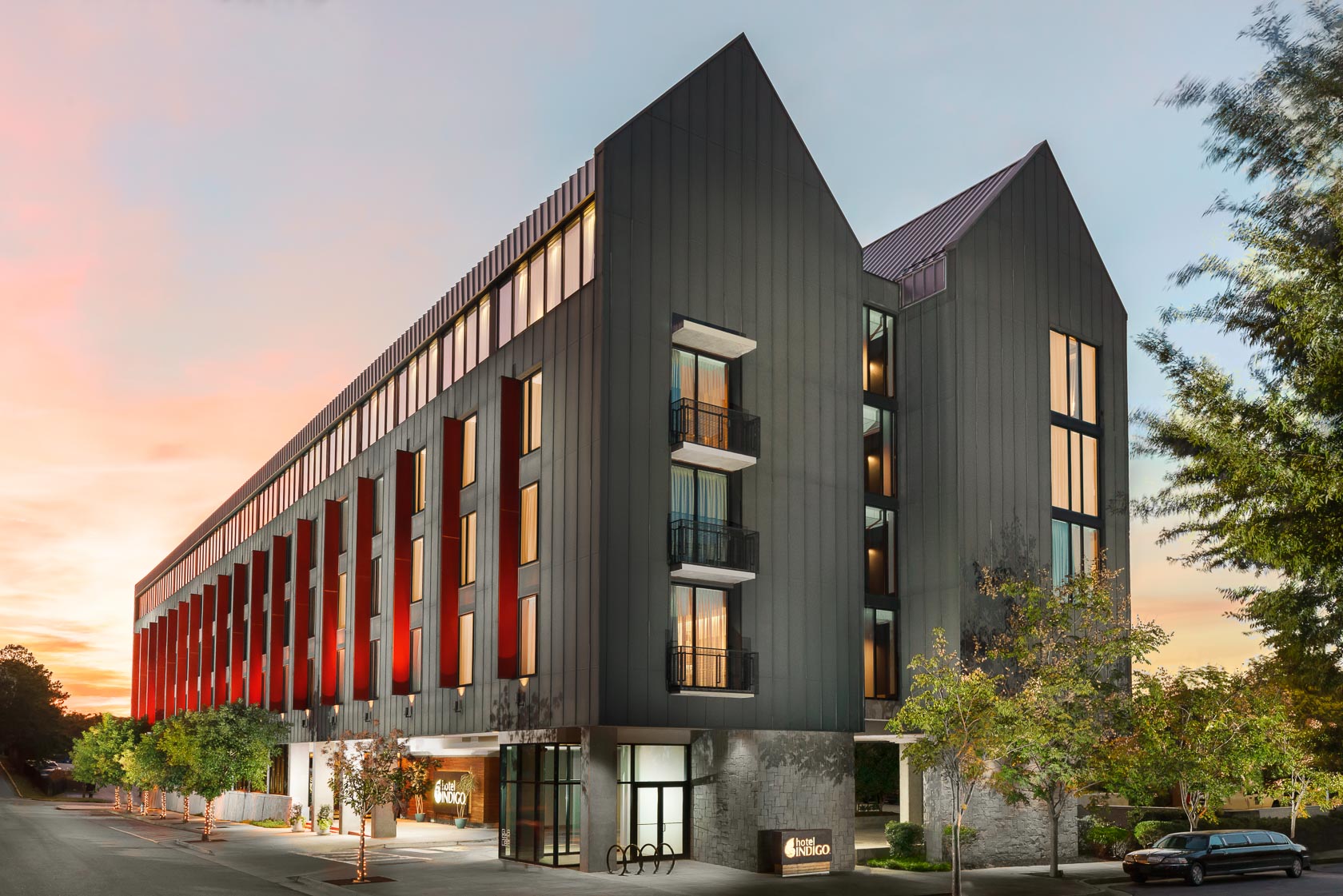 HOTEL INDIGO ATHENS
Hotel Indigo Athens is Athens, Georgia's premiere privately owned LEED certified building. It is located at 500 College Avenue in the heart of downtown. The hotel is a testament to sustainability and Athens' focus on supporting local businesses.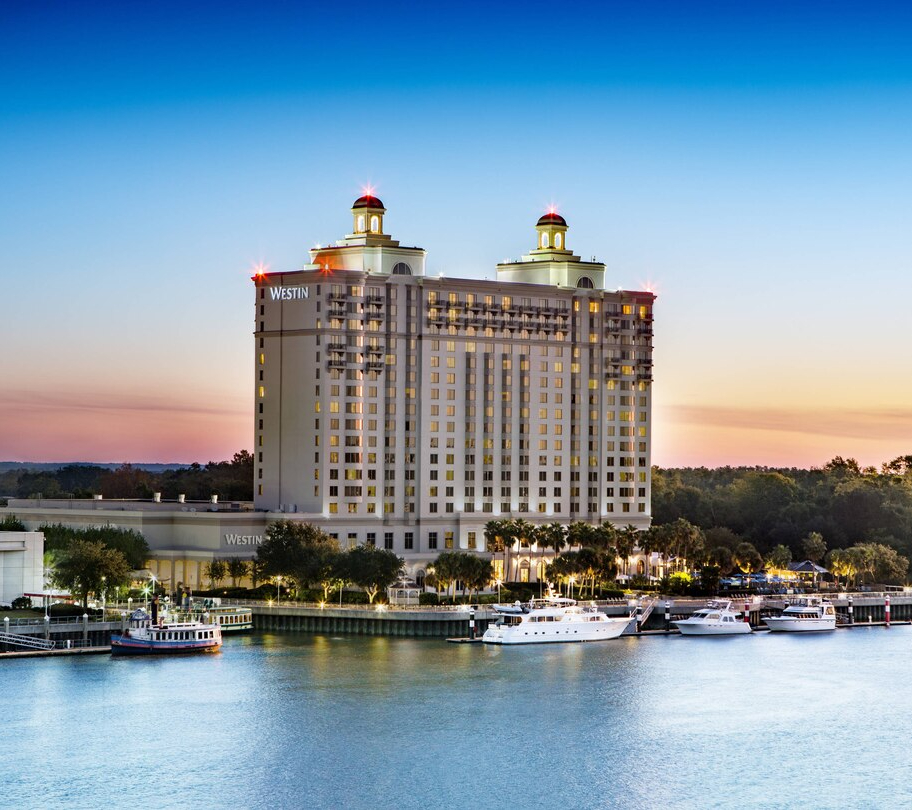 Savannah Convention Center Hotel
Currently in planning phases, the Savannah Convention Center Hotel will add 500 rooms dedicated to convention attendees on Hutchinson Island in the Savannah River. The project will earn at least LEED Silver certification, with Gold within reach. The proposed convention center hotel on Hutchinson Island will serve the needs of conventioneers at the Savannah International Trade and Convention Center. The proposed hotel encompasses approximately 382,000 square feet of space composed of guestrooms and suites, restaurants, retail space, public areas and meeting facilities.  The hotel will be the first LEED Silver hotel in Savannah.