Minimize Time Constraints
Earning LEED Certification is a challenging and worthwhile endeavor. While the LEED process can be full of road blocks and challenges, Trident Sustainability Group can help your project navigate the LEED Certification process to minimize time constraints on the design team and mitigate concerns from the construction team. Our long track-record of successful LEED projects across most product types has taught us valuable lessons we are happy to pass on to your project team to earn LEED Certification in a cost and time effective manner.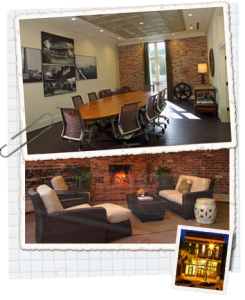 Leed Consultants
We're a full-service sustainability and green building consulting firm based in Savannah, GA. Our team, led by sustainability leader, author and LEED Fellow Tommy Linstroth, has extensive experience in organizational sustainability, sustainable construction, and sustainable design. Our background in sustainable real estate development, with more than seventy five LEED certified projects under our belts and another two dozen in progress. Our solutions come from firsthand experience as a property developer, owner, operator and manager. When it comes to green solutions, you can trust us to know what it takes to make a project work – we've been there before. Our full-service offerings include not just LEED consulting, but also commissioning by ACG certified commissioning agents and energy modeling by ASHRAE's Building Energy Modeling Professional certified modelers.






We believe that the rapid adoption of LEED makes a positive impact in our communities and built environment. LEED Certification can be arduous, but Trident Sustainability Group has extensive experience with the certification process and can help you through it with lower costs and reduced stress. LEED certification offers not only third-party validation of your achievements, but going through the actual certification process ensures sustainable strategies stay in the project throughout the design and construction process. Too many projects immediately cut green features as soon as the project is just "LEED Certifiable" rather than Certified.
While we certainly value repeat business, we want you to take the lessons learned from us and apply them to your next projects. We know that if you have a positive experience with attaining LEED Certification, you are more likely to apply for it again on future projects. Let's work together to make a difference.