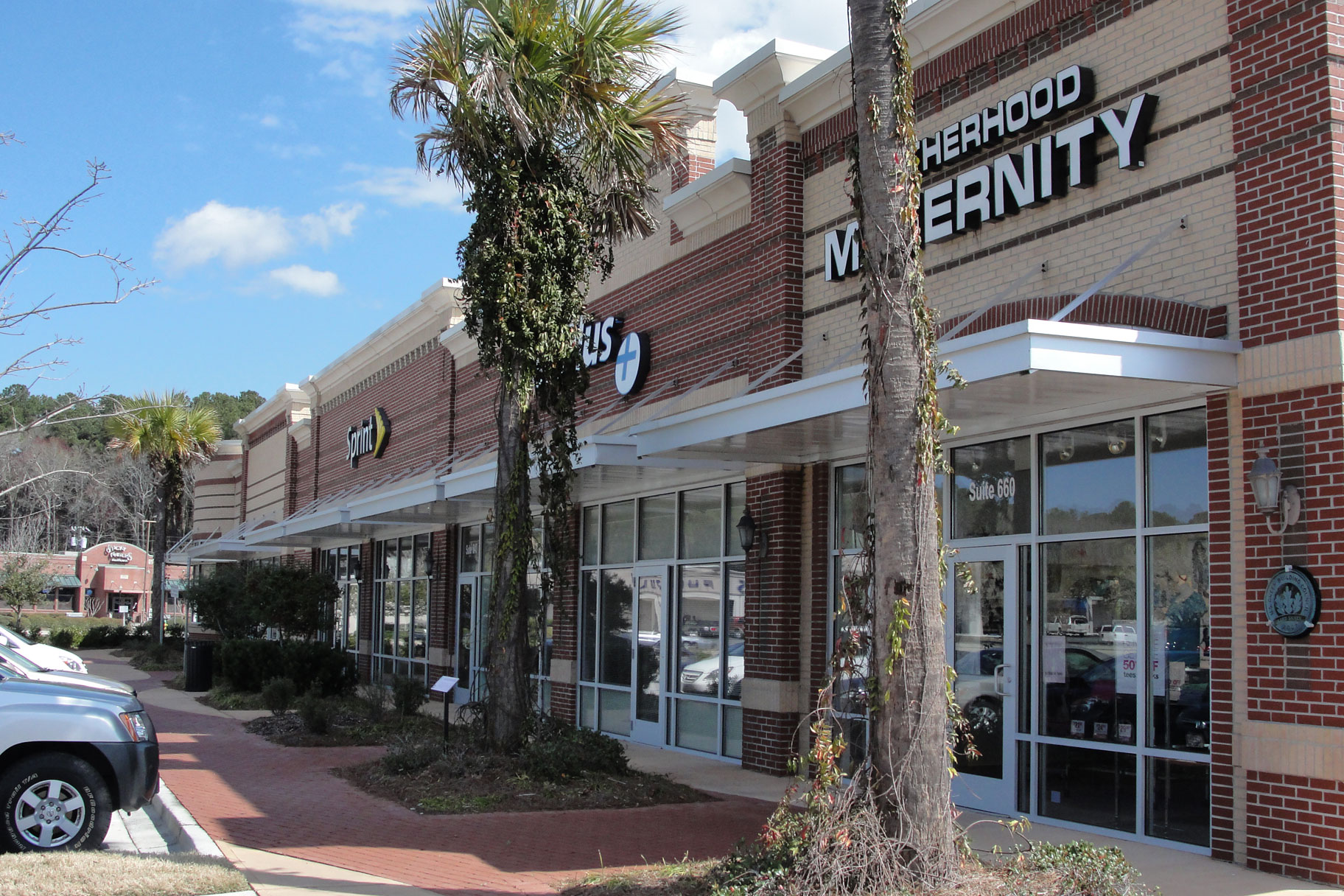 Shops 600 at Abercorn Common
Abercorn Common was the first all-retail LEED shopping center in the United States, and Shops 600 continues the storied tradition. The 16,000-square-foot outparcel building features a 9,000-square-foot green roof for added insulation and stormwater reduction. A solar thermal system supplies free hot water to tenants, and a vegetated bioswale allows 100% of stormwater to be handled on-site.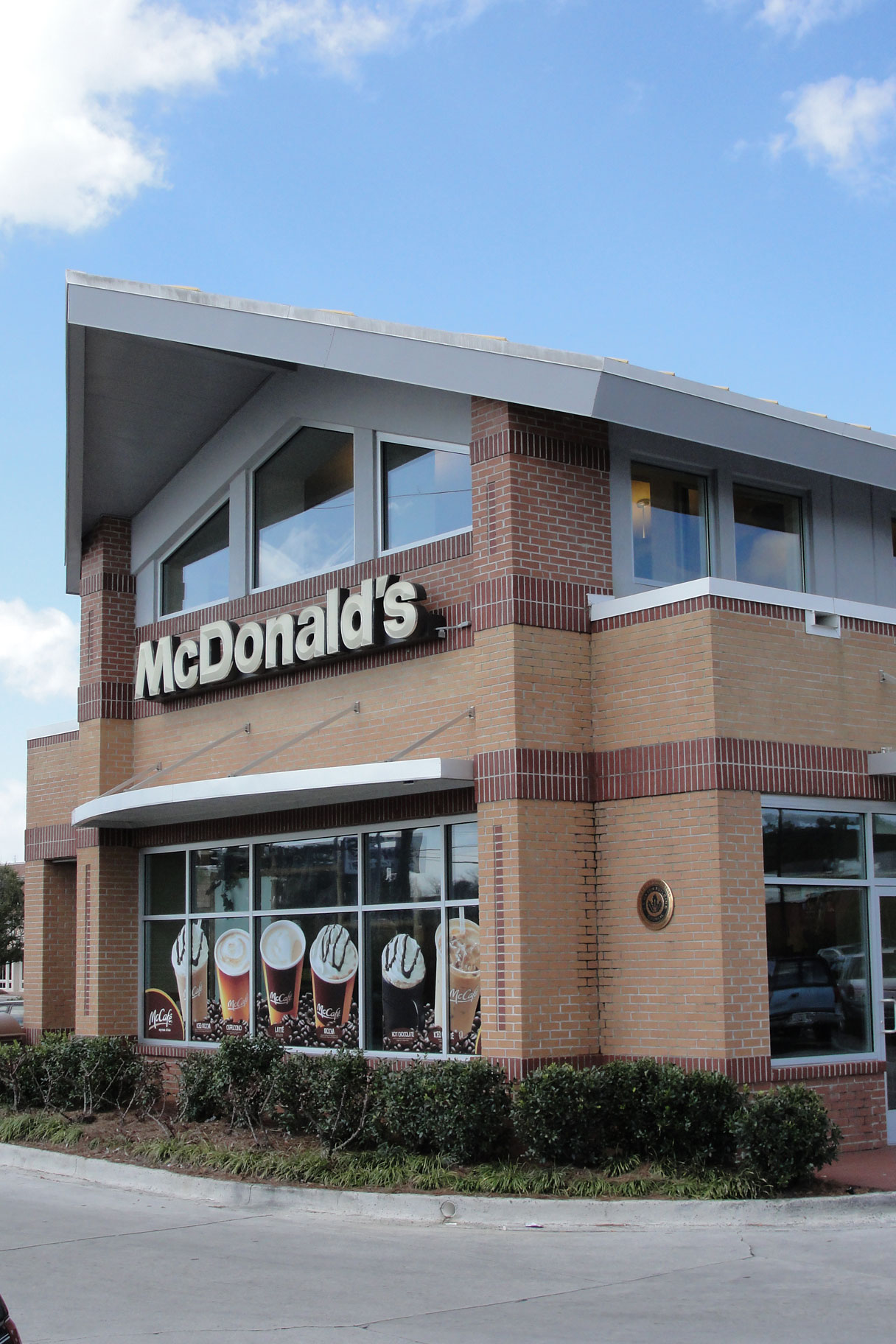 McDonald's at Abercorn Common
What shows that green building is going mainstream? How about the first McDonald's in the world to occupy a LEED Core and Shell certified building. This restaurant combines a traditional McDonald's kitchen layout with a high performance, healthy building design.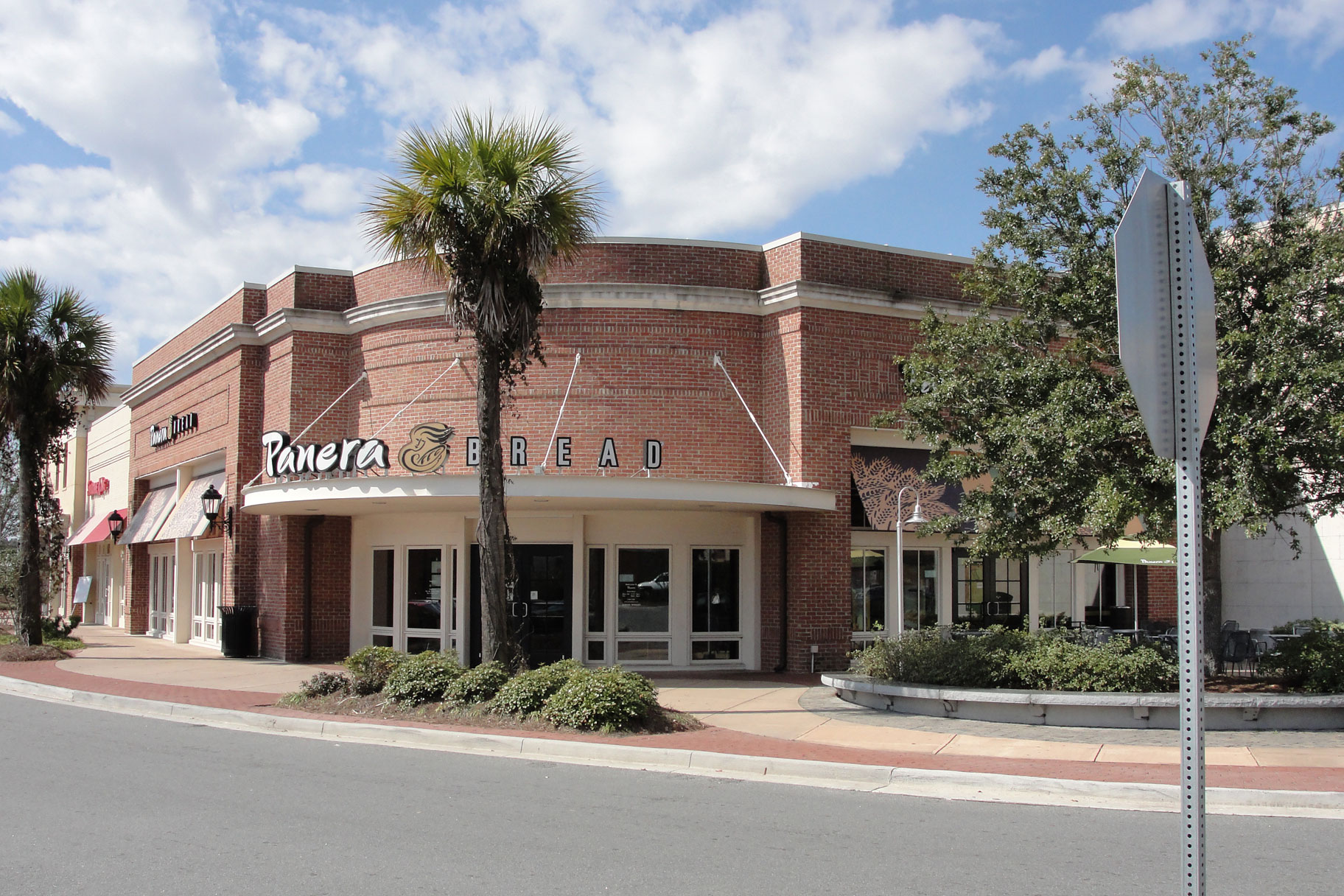 Abercorn Common
What do you get when you cross an existing suburban shopping center, a tenant mix that may or may not relocate, and a hodgepodge of national retailer design standards? The first all retail LEED Core and Shell shopping center in the nation, that's what!
Abercorn Common is a roughly 180,000 sf strip shopping center, located on the southside of Savannah, GA. The award winning retail center was a combination of the renovation of the existing shopping center combined with a heft dose of new construction.