Organizational
Sustainability
Carbon Footprint Analysis
Trident Sustainability Group holistically analyzes client operations using an integrated team methodology. Our experienced team can help determine your firm's environmental impact including carbon footprint analysis, waste reduction and carbon neutral solutions and offer solutions that match your firm's needs. Our solutions offer financial benefits through operational efficiencies so they are good for the planet and the bottom line. We also work provide opportunities for increased revenue through market differentiation, product innovation, and employee empowerment.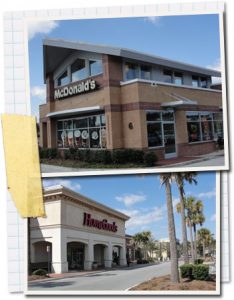 We always take a triple bottom line approach.
Our organizational solutions will reduce your environmental footprint, reveal financial benefits and enhance the quality of workplace life through improved productivity and team morale. Because employees participate in the process, the outcome improves and the entire organization benefits from better health, well-being and productivity.
Teamwork improves facilitation and outcome.
That is why we use an integrated team approach to create a complete picture of each client's unique organization and help provide the most accurate analysis of the opportunities to improve internal sustainability. Teamwork allows for buy-in and support throughout the organization with a variety of stakeholders providing input and information. Our experience has shown that this approach empowers team members and helps facilitate the implementation process when new policies and practices are implemented.
We will provide you with an accurate roadmap.
outcome.
After initial conversations to gauge a client's goals, Trident Sustainability Group develops and implements a sustainability audit to review a host of indicators comprised of, but not limited to, greenhouse gas emissions, energy consumption, water use, waste generation and material consumption. Additional indicators can be analyzed based on client preferences including social indicators based on team member efforts. While these are more challenging to quantify, these indicators provide a more power portrayal. It is vital to consider financial and social aspects since sustainability includes supporting a healthy business as well as the environment.
In the end, we deliver an examination of where we started, a roadmap for implementation, and a final destination coupled with frequent measurement and verification along the route to assure success.






Our experience can shed light on the path ahead.
Trident Sustainability Group has extensive experience with multiple third party certifications including LEED, World Resource Institute GHG protocols, EnergyStar, Climate LEaders, B Corp, and others. We can assist with greenhouse gas audits, sustainability reviews, corporate policy creation, environmental footprint reduction, and a host of other measures to help your organization operate in a more sustainable mode.